Today marks two weeks into the new year, and we are still on track with our resolutions! (I think that may be a first.) For those of you that don't know, our family's goal for 2020 is to go plastic-free. I decided to share our progress with the world, in the hopes that we may help others achieve their sustainability goals. Today's post will be a brief review of a simple homemade deodorant recipe that we found online. You can find the link to that recipe here: https://simplegreensmoothies.com/recipes/green-beauty/homemade-deodorant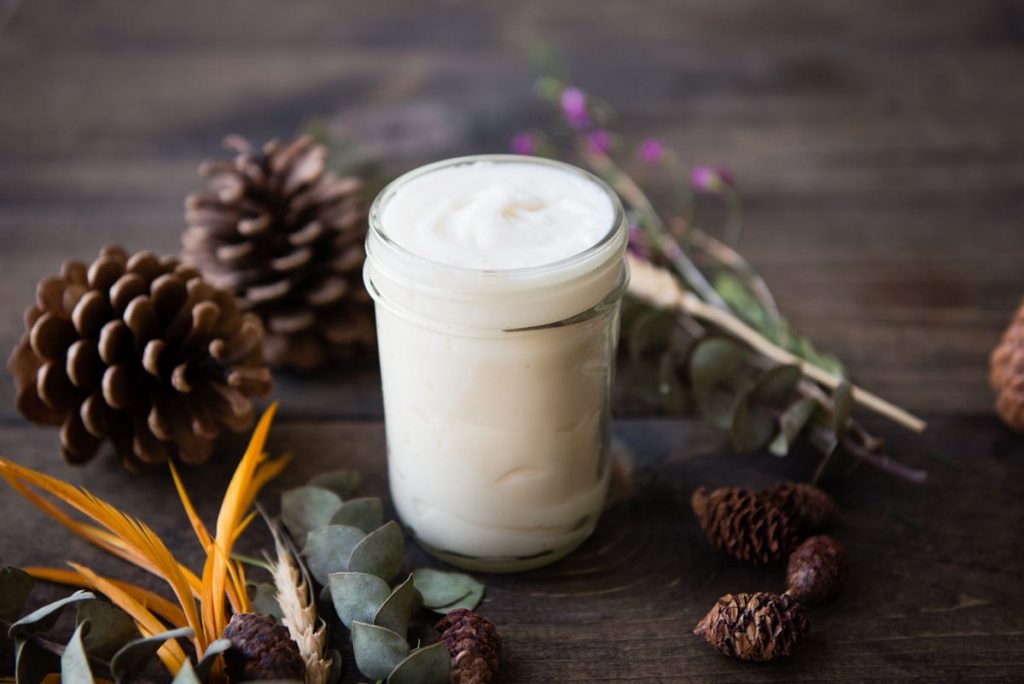 This recipe takes less than 5 minutes to make, and uses a few common ingredients that you may already have in your kitchen. We used corn starch instead of the recommended arrowroot powder, just because we had it in the pantry and we couldn't wait to test it out. In this recipe, you can use any essential oil (or combination of oils) that you like, so long as they have antibacterial properties. We chose to use a blend of eucalyptus and orange , but we will probably do something different next time, just to mix it up!
Our Thoughts
We have been using this deodorant for about a month now, and it really does work! We have both been stink-free, except of course for the usual smells that come along with caring for farm animals. The deodorant is a good consistency; it is solid at room temperature, but seems to melt as you put it on, allowing for full armpit coverage. The only negative we noticed is that the baking soda gives this deodorant a gritty feeling, so it's best to apply it with a light hand. We will experiment with using less baking soda in the future.
The original poster stores her deodorant in a mason jar, which works quite well. I'm of the belief that mason jars are the solution to everything. They're sturdy, easy to clean, multipurpose, and infinitely reusable! However, my husband and I prefer the convenience of a deodorant stick, so we ordered some top-fill deodorant tubes online, reheated the deodorant, and poured it into those. I spent hours searching for containers that were not made from plastic, but was unsuccessful, so I've committed to using this single tube over and over again for the rest of my life. (If anyone knows of a metal/wood/bamboo alternative, please leave a comment!) It is important to note that this recipe will fill more than one standard sized deodorant tube, so consider gifting the second one to your spouse, kid, friend, or your funny-smelling coworker.
Overall, we are satisfied with this deodorant recipe, although my husband does find the baking soda to be somewhat irritating. It checks all the boxes for us: it's effective, it smells nice, it's 100% natural, and (most importantly) we will never throw away another plastic deodorant tube! Give it a try for yourself, and keep checking our blog to see what other sustainable solutions we discover.