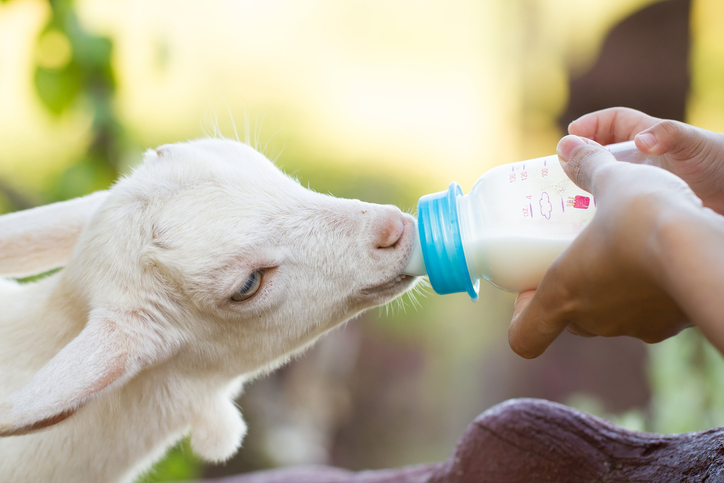 It's the most wonderful time of the year: kidding season! While our does aren't due until mid-April, we've noticed a lot of babies being posted for sale by farms throughout NY, VT, and PA. As breeders, we believe that we have a duty to educate future goat owners about the best practices for raising happy, healthy kids. For this reason, I spent the winter creating a comprehensive kid care guide (PDF download) that I'd like to share with you, covering the following topics:
Housing (Fencing, Shelter, Toys)
Feeding (Bottle-Feeding, Grain, Forages, Minerals)
Health (Vaccination, Hoof Trimming, Disbudding, Castration, Detecting Illness)
Socialization & Companionship
I referenced a few helpful resources at the end of the guide, but I'd like to take this opportunity to list several more that I consult regularly.
Books:
The Dairy Goat Handbook: For Backyard, Homestead, and Small Farm by Ann Starbard
Small-Scale Livestock Farming: A Grass-Based Approach for Health, Sustainability, and Profit by Carol Ekarius
Websites:
Maryland Small Ruminant Page http://sheepandgoat.com/
ADGA Knowledgebase http://adga.org/knowledgebase/
The Goat Spot http://thegoatspot.net/
Dairy Practices Council http://dairypc.org/
Other:
Cornell Cooperative Extension http://cce.cornell.edu/
I wanted to keep this guide short and simple, while still touching on all of the critical aspects of kid care. I am by no means a goat expert; our family began raising goats in 2018, prior to then I worked with dairy cattle, and I studied animal health while completing my Agribusiness degree. If any more seasoned herdsmen have any changes to suggest, I would welcome them to share their insight and I will certainly take it into consideration as I revise the guide in the future.