You may have read my last post, about the greasy, stringy DISASTER that was my homemade shampoo experience. After spending two months looking like I hadn't showered, I was ready to give up on my mission to find a plastic-free shampoo solution. It just didn't seem possible. I knew that I couldn't pull off making my own shampoo, but I also had read quite a bit about how shampoo bars don't really work, so what other options did I have? As it turns out, I had two other options: shampoo in returnable aluminum bottles (Plaine Products was the one I kept coming across) or Beauty Kubes. I decided to test out the least expensive option first, and ordered a box of the Beauty Kubes Shampoo for Oily Hair, and the Beauty Kubes Conditioner.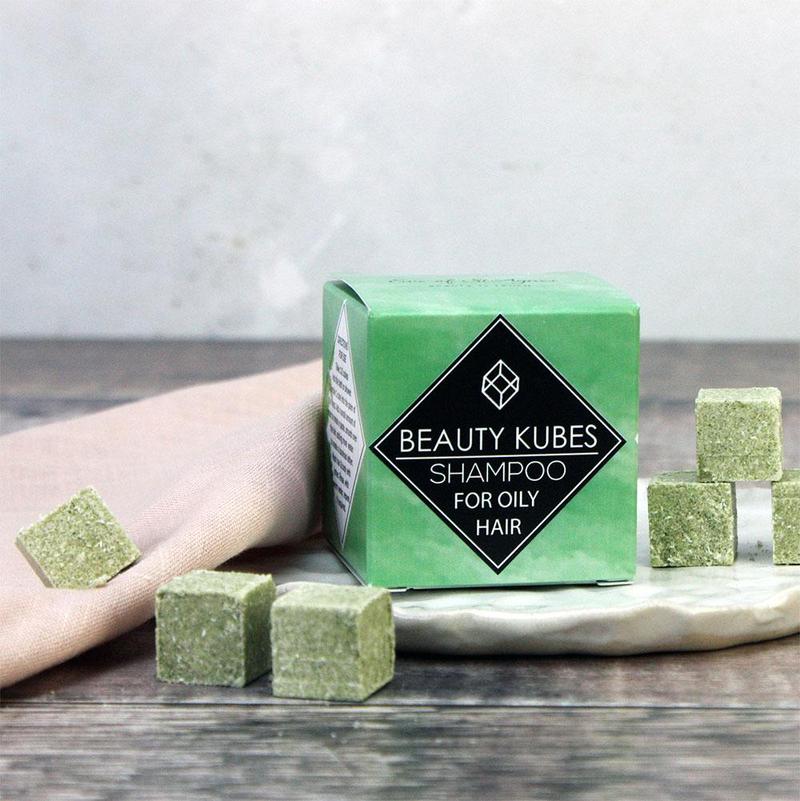 What are Beauty Kubes? They're the greatest thing since sliced bread! They're little cubes of shampoo (like sugar cubes) that you crumble in the palm of your hand and rehydrate in the shower. From the first time I used one, I was hooked. So what do I love about them?
They make my hair look amazing! In one wash, my hair went from being sad and greasy to being better than it ever has been! I swear, the Beauty Kubes have taken my natural waves to a whole new level.
They smell amazing. I can't put my finger on exactly what I'm smelling, but they smell of essential oils, which I like.
The ingredients are listed on their website. Many beauty companies don't disclose all of the ingredients that are in their products for whatever reason. We're big fans of transparency. We list all of the ingredients that go into our soaps right on the tag, and expect other companies to do the same.
They are sulphate and silicone free. If you aren't using a sulphate free shampoo already, make the switch! Your hair will thank you.
They are perfect for traveling. No more funneling shampoo into TSA approved bottles, no more using low quality hotel shampoo. Just toss a few cubes into a container and you can have goddess hair no matter where your journey takes you.
I honestly don't have enough good things to say about them. The only thing that I don't LOVE about them is the price. It costs $15.00 for a box of 27 cubes, which is a little bit more expensive than the grocery store shampoo brand I had been buying, but isn't nearly as much as some of the salon quality shampoos out there. I use one cube per wash, and wash my hair every other day (in part to cut down on the cost, but also because I'm lazy). You may be able to get by with a half a cube, or you may need to use two, depending on the length and thickness of your hair.
Beauty Kubes are made by a British company, so the prices on their website are listed in pounds. I ordered through Oregon-based distributor Well Earth Goods. If you are interested in living the plastic-free lifestyle, check them out! They have all sorts of products, from tote bags, to bamboo toothbrushes to reusable coffee filters: https://wellearthgoods.com/