The Angora is a goat breed that originated in ancient Turkey. Angoras are world renowned for the lustrous fiber that they produce, called mohair. The goats must be shorn twice a year to promote good health and hygiene. There are large populations of Angora goats in Texas and South Africa.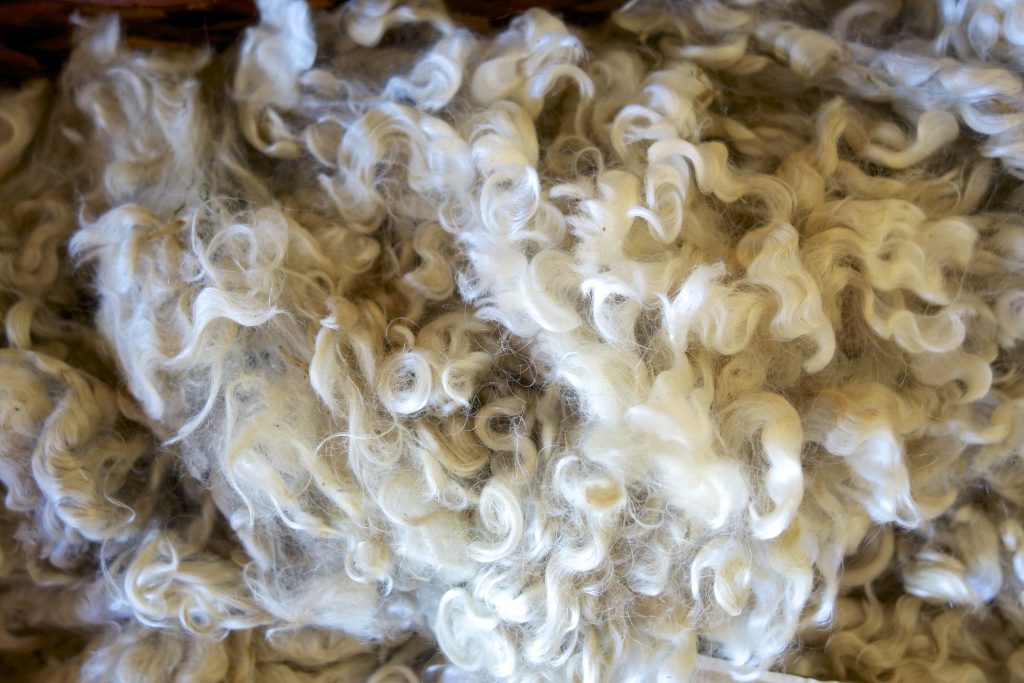 We are one of only two American Angora Goat Breeder's Association (AAGBA) members in New York State. We purchased our foundation stock from Buckwheat Bridge Angoras in 2021. Once we establish our own herd, we intend to raise and sell quality AAGBA registered breeding stock. If you are interested in purchasing Angora goat kids from us, please let us know.
We process much of our mohair ourselves, but we also offer raw mohair to spinners and crafters. Please contact us if interested.