Whether you live in the Malone area year round, or you're just visiting for the week, we've made it easy to compost your food scraps.
Each year in America, approximately 218.9 pounds of food waste are generated per person. Much of this waste ends up in landfills, where it produces methane as it decomposes because it cannot break down aerobically as it would in nature. Composting of food waste eliminates methane emissions and allows the valuable nutrients contained in the food to be captured and utilized in future food production. Application of compost can improve soil structure, enhancing biodiversity and reducing or eliminating the need for chemical fertilizer use. For more information, visit the USDA's Food Waste FAQs.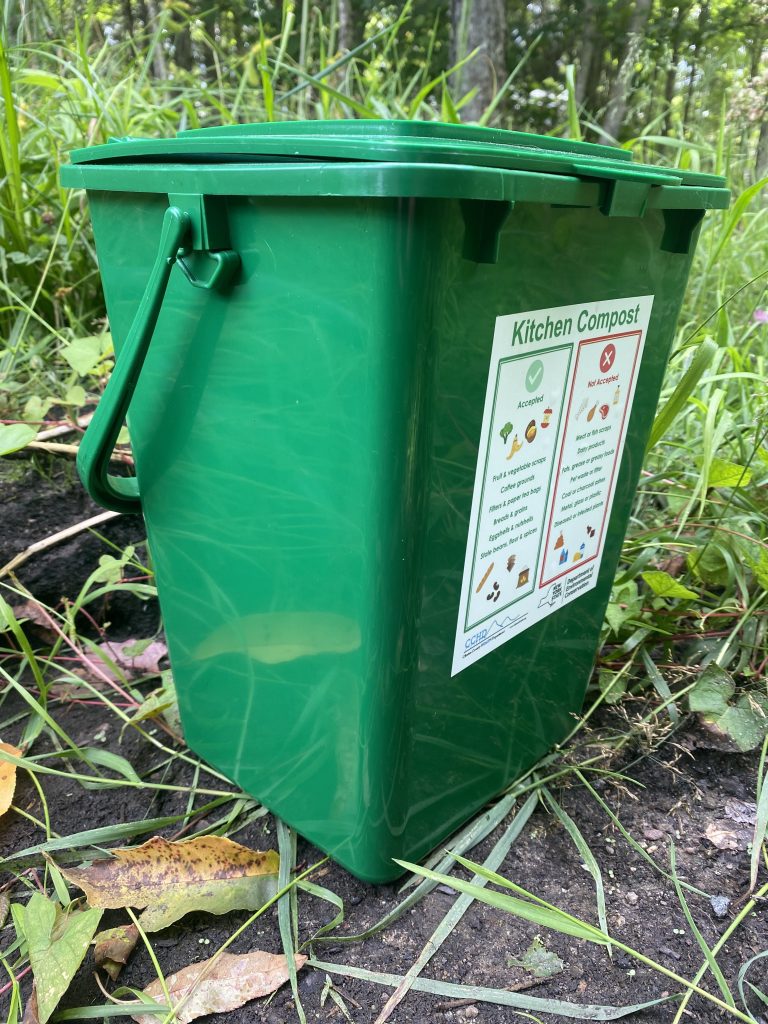 How our community composting program works:
Stop at our farmstand to pick up a container and pay the $3.00 service fee
Take the container home and fill with food waste
Return the full container to our farmstand (we'll take care of the rest)
Repeat!
Please note that we do not accept food scraps that are not in one of our sealed containers.