We wanted to share our love of local food and inspire those around us to be more conscious in their eating, so in 2022, we started inviting the community to join us for free breakfasts on the farm featuring locally produced ingredients. We quickly realized that we were on to something special by serving food outdoors in the environment that it was grown, and by giving people a chance to have casual conversations with some of the farmers who had grown it. We had such a good response from the folks who attended in 2022 that we decided to make breakfast on the farm a regular fixture. We have come to see these events as an opportunity to deepen our relationships with our customers, introduce new people to our farm, and above all, celebrate good food.
We hope that you'll be able to join us in 2023 as we cultivate community through local food!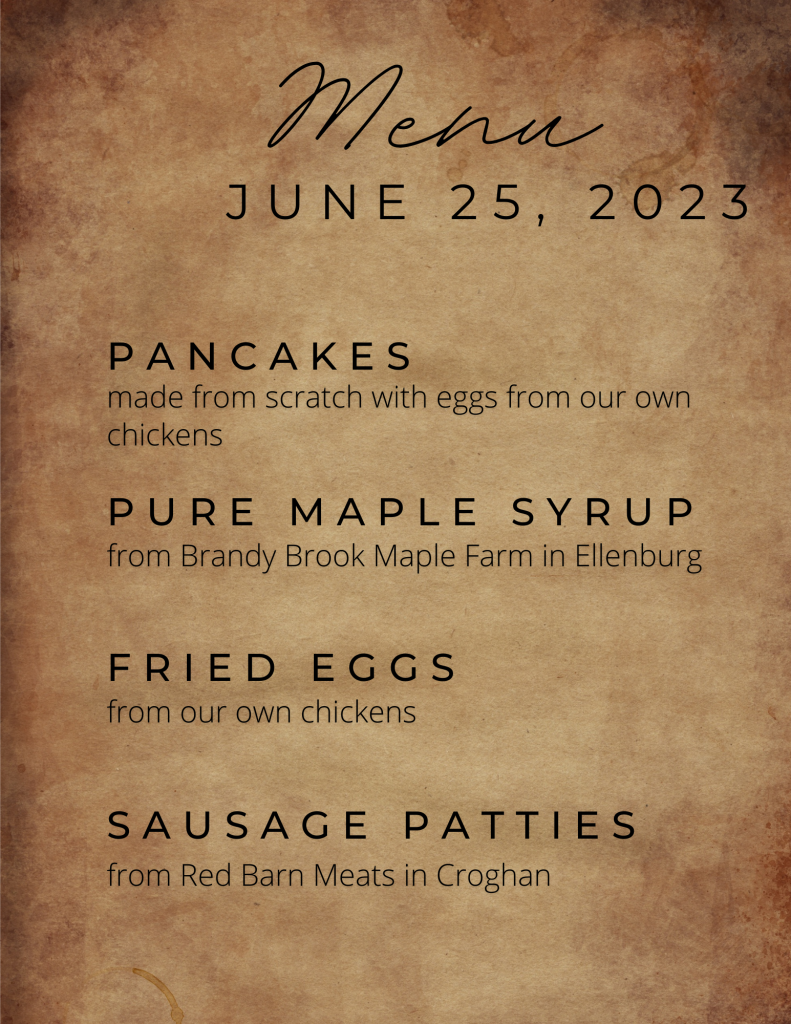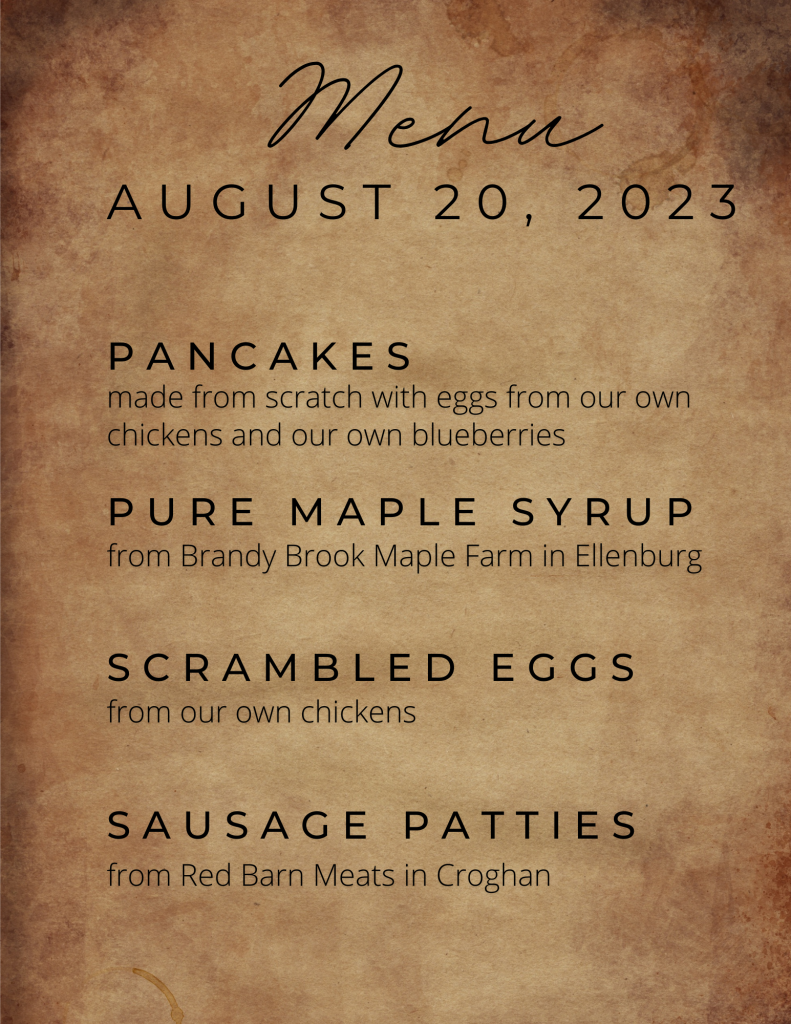 Breakfast is served from 9:00 AM to 11:00 AM. There is no cost to attend, but we greatly appreciate donations so that we may continue our work as advocates for the local food movement. Please note that menu offerings are subject to change without notice. Food is available on a first come, first served basis while supplies last.