The biggest mistake we made when we ordered our DuroSpan steel building kit was NOT ordering the hand welded base plates along with it. I don't know what we were thinking. The base platse may not be necessary to install the quonset hut, but they definitely make it 1,000% easier. Had we ordered the base plate at the same time as the building, we would have saved close to $1,500.00 in extra freight charges and would have been able to erect the building six weeks earlier. But life is all about learning from your mistakes, right?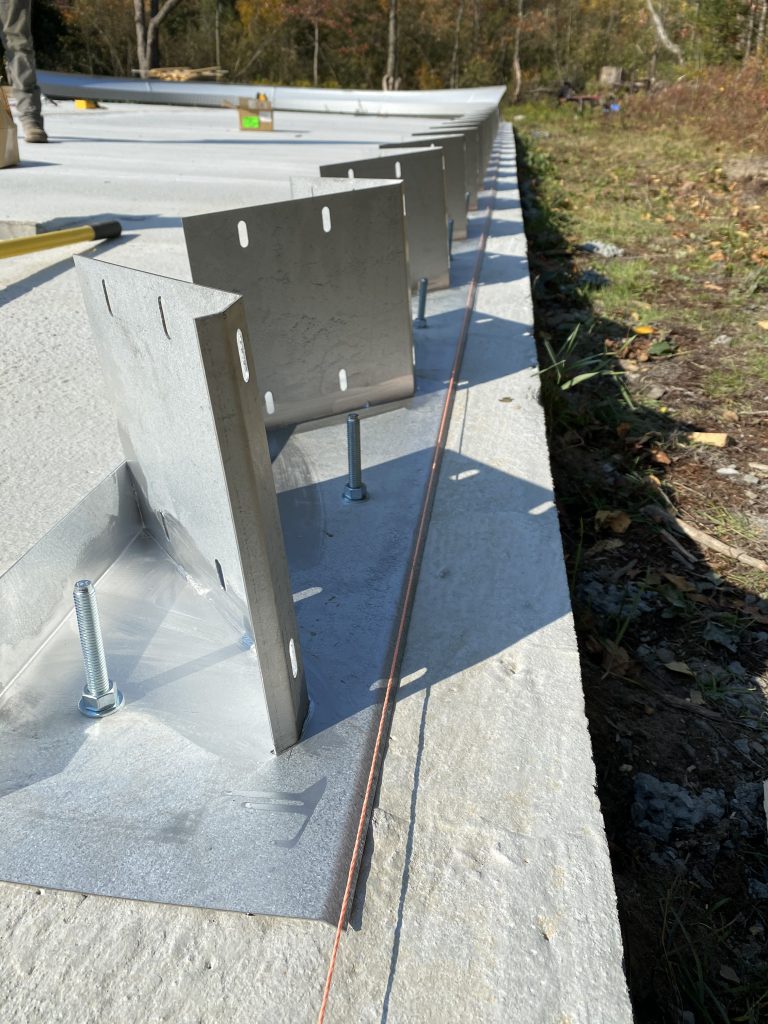 Once the base plates arrived, we set to work installing them. First, we laid out all of the sections so that we would know where the holes were. Then, we used a hammer drill (98 times!) to make 3" deep holes in our concrete pad. We coated the bottom of each base plate section with roofing tar to prevent water from seeping underneath the base plate. Finally, we bolted each section in place.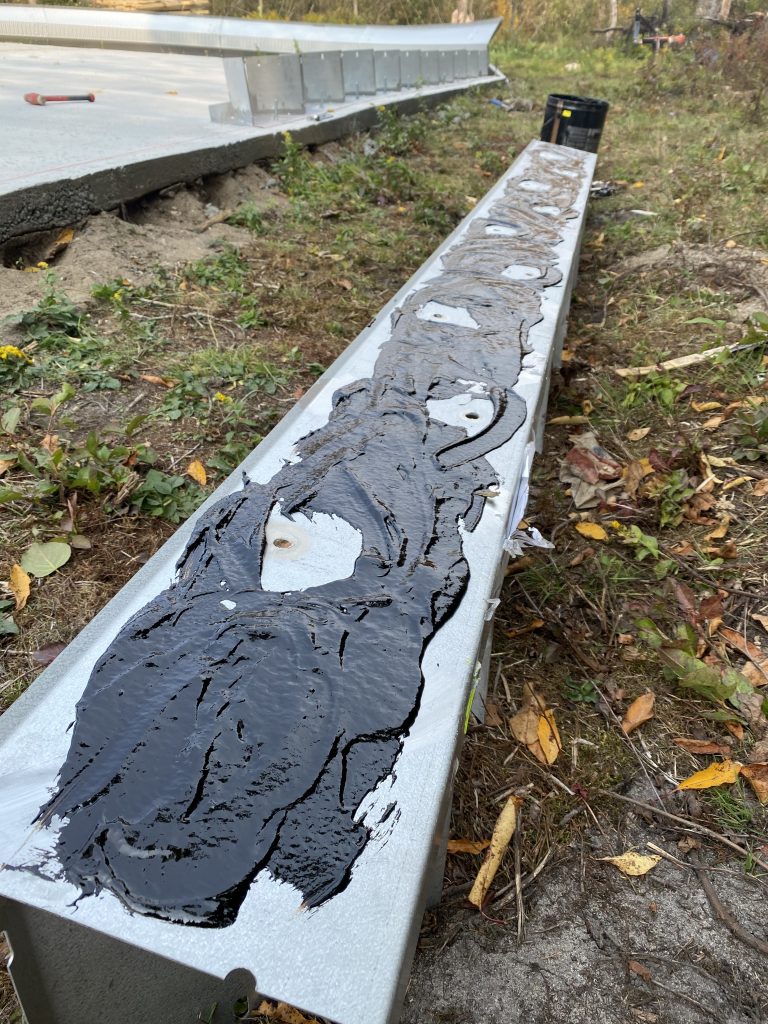 While we were waiting for the base plates to arrive, we started assembling partial arches. (I strongly recommend getting a head start on this if possible; your hands will get tired after putting several together because there are SO MANY BOLTS!) Often, it's just the two of us working on the barn, so we opted to stand it up in sections as opposed to full arches. I will be sure to post again as we begin erecting the structure.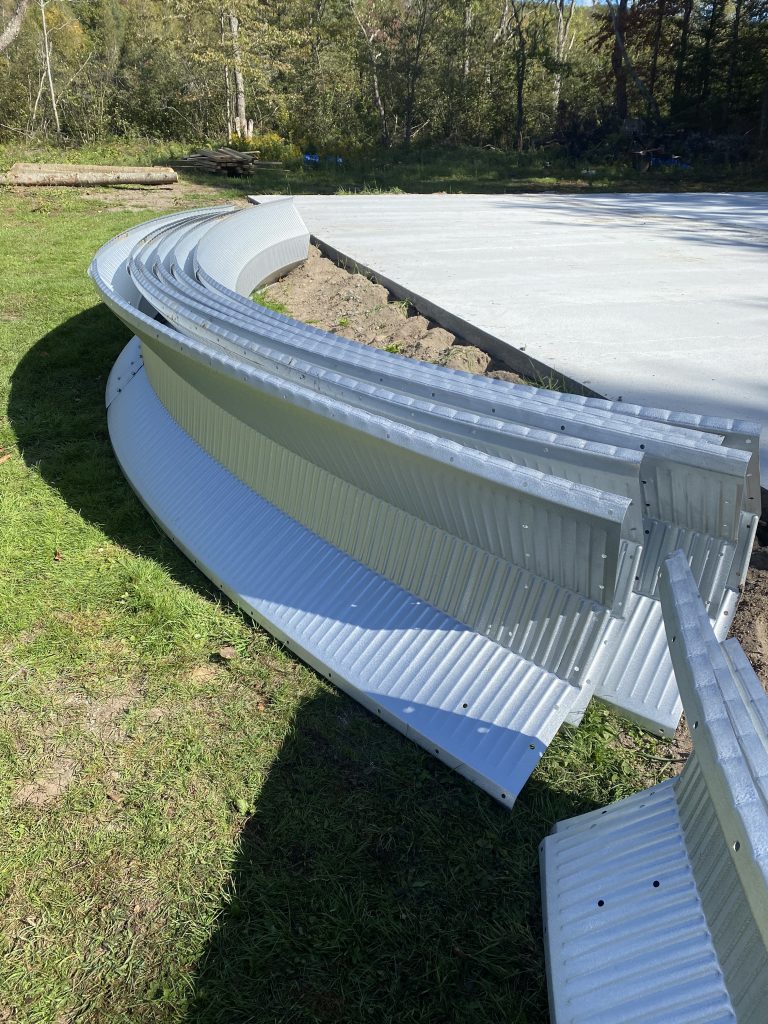 I'm sure there will be a bit of a learning curve with this next step!