Coleslaw is one of my favorite summer side dishes. I like to serve it whenever our family makes barbecue chicken, pulled pork, or even burgers. Honestly, it tastes great with pretty much anything, but it tastes even better when it's made from fresh, local ingredients!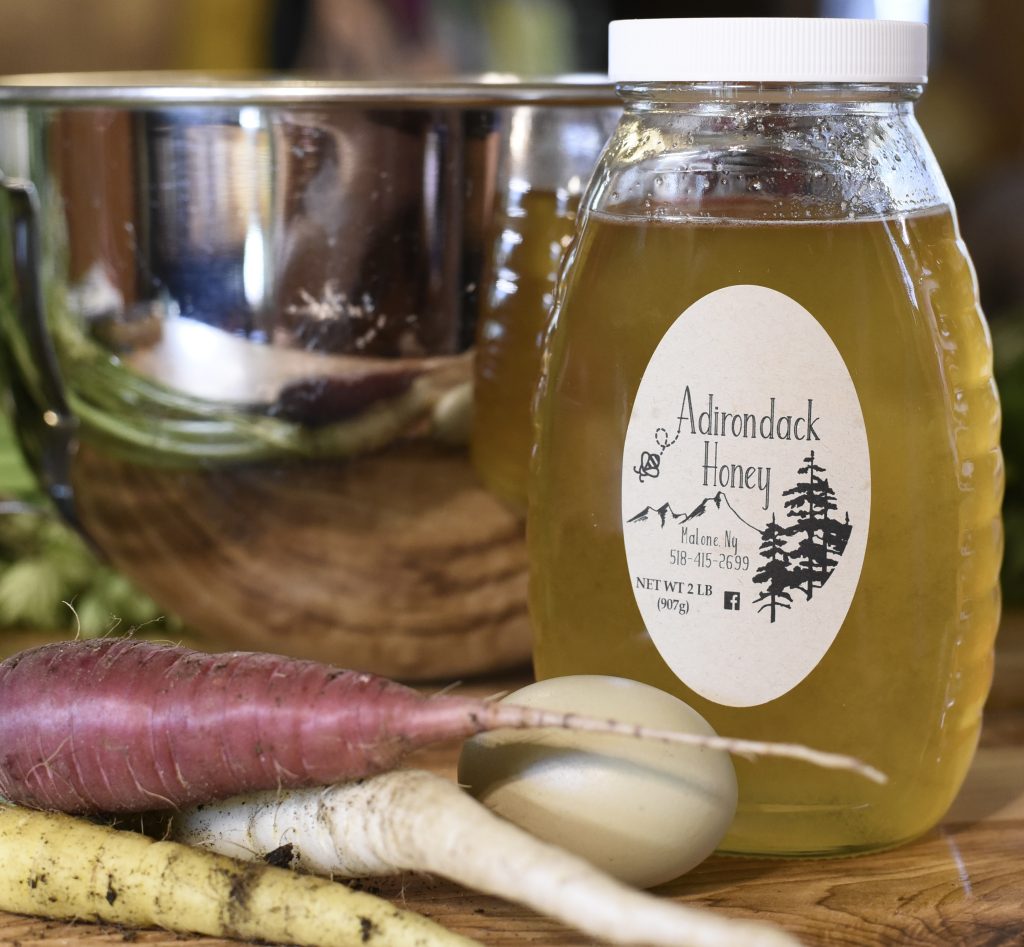 This batch of coleslaw was made with carrots from our field, cabbage from North Point Community Farm, honey from Adirondack Honey, and our own homemade mayonnaise. (Yes, you can make mayo at home! I like this easy recipe from Lisa Bryan.)
To Make Coleslaw:
1. Grate a whole head of cabbage and two or three carrots into a large mixing bowl.
2. Add 1 cup of mayonnaise, 2 tablespoons of honey, and 2 tablespoons of apple cider vinegar to the mixing bowl. Add salt and pepper to taste.
3. Toss until the cabbage and carrots are thoroughly coated in the dressing mixture.
4. Cover and refrigerate for at least an hour before serving.
Standard white vinegar can be used in place of the apple cider vinegar in this recipe; our family just prefers the flavor of ACV. Some people also add celery seed for a little extra punch, but I haven't tried making it that way since we never seem to have any in the house.